Monthly Archives:
March 2013
There is only one way to describe the weather at the moment, and that is yucky. The weather is the most miserable shade of grey, but at Walk in Wardrobe we are optimistically counteracting this by having the most gorgeous pastel coloured dresses in stock. These pastel colours are really giving me a lift and are perfect for this season, giving ladies that whimsical, princess-like grace.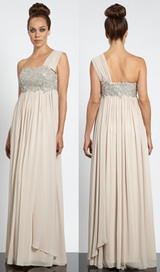 Our most popular pastel shades for prom girls are by far the nudes, champagnes and pastel pinks. It is easy to see why they are such a hot favourite amongst the girls as they are gorgeous delicate hues which can be fantastic if you want to accentuate skin tone and eyes.
However, although the pinks and nudes are undeniably spectacular, do not overlook mint green and lemon. Some of the prom girls have commented that the nude champagne colours can make them look washed out. However, I have regularly found that mint greens suit girls who can look washed out in the champagne shades, probably because of the bluey undertone this colour has as opposed to the yellow undertone of a champagne dress.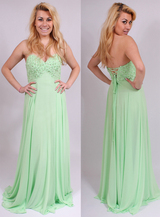 To top off this prom look, you can couple the pastel dresses with sparkly accessories to give them a regal, elegant feel.  After all, it's not often you get to be a princess!
What are your feelings on the new pastel shades which are donning every catwalk? Make sure you leave a comment below to let us know!